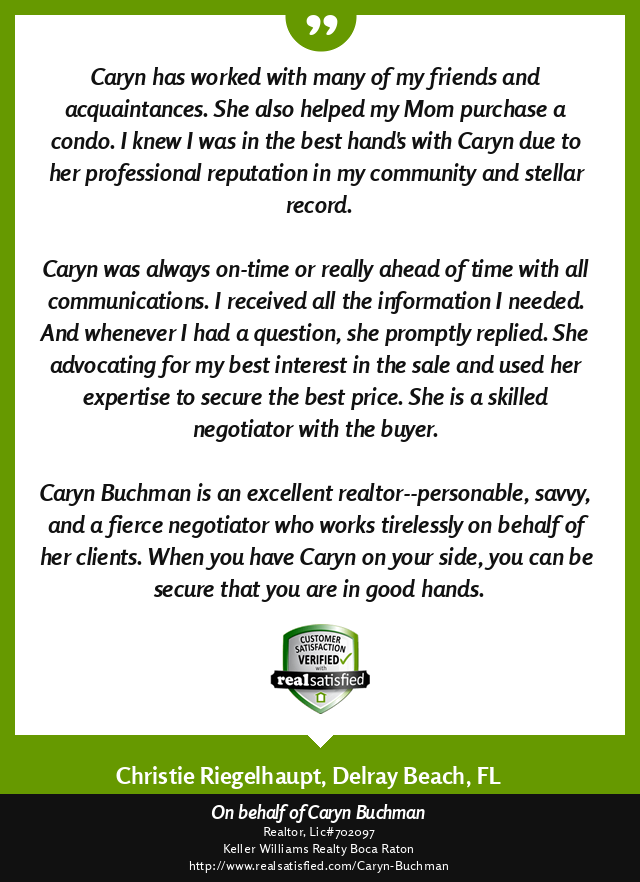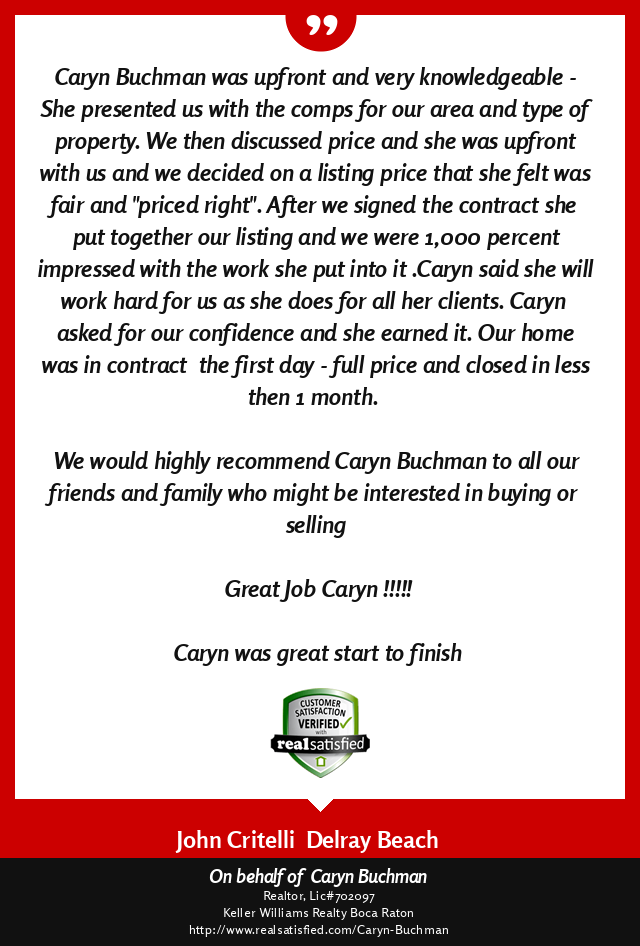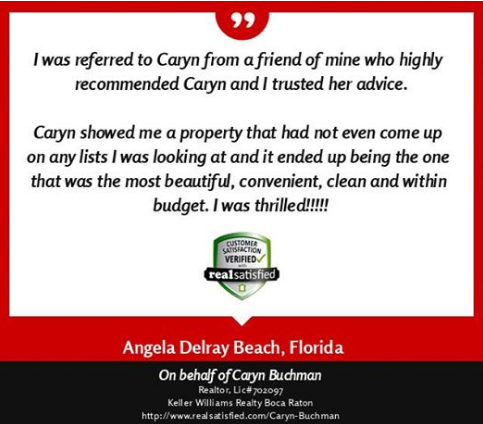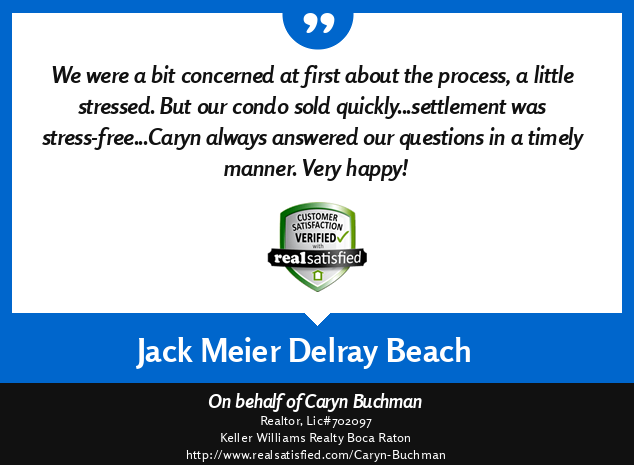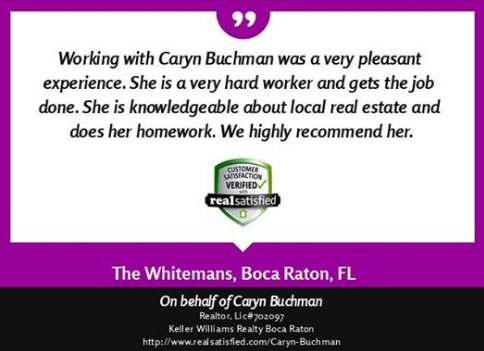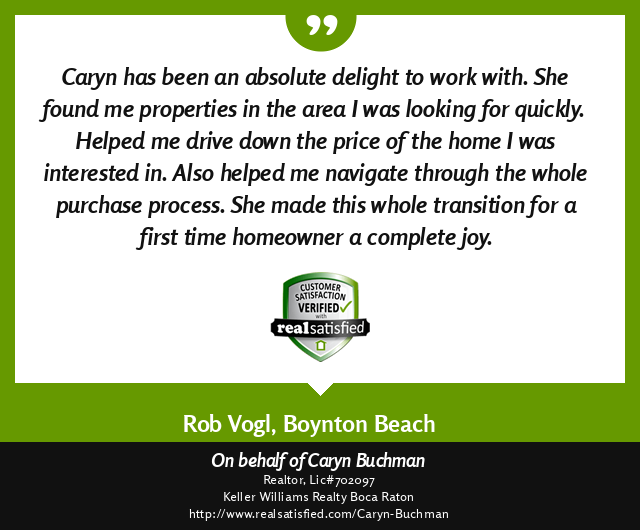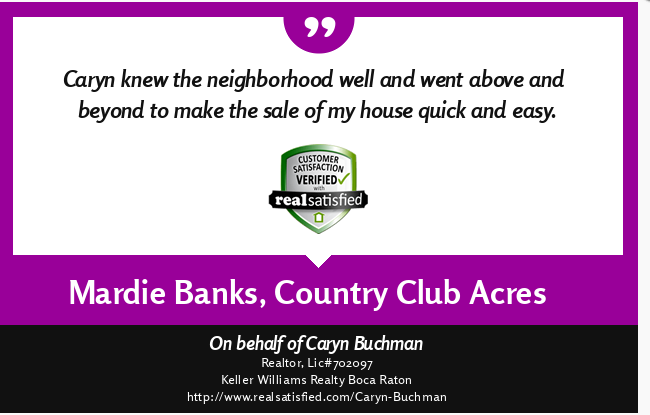 "I am a very satisfied client of Caryn Buchman. She went above and beyond my expectations to sell my condo. I received extraordinary service with every interaction, and she went the extra mile to help me with some unusual circumstances.
I live in Atlanta and had the burden of trying to sell from afar my condo in Boca. Caryn has made this the easiest process I could ever imagine. She priced the condo perfectly and sold it in two days (at a price I did not believe I could get)! I have sold and bought many homes in my life, and I have to tell you I have never experienced the outstanding service that I received from Caryn.
She has a warm, friendly, energetic demeanor, and she understands her clients' needs and the specific issues that each sale brings to the table. She steps in and does whatever it takes. I feel that I got the same service she would have given a million dollar client. I work for American Express and I am in charge of leading the training that our customer service representatives receive. Caryn is a great example for me to use of great customer service.
I would recommend Caryn as a "top" Boca agent. It has been a pleasure working with Caryn, and I intend to bring her any business I can."
– Richard Coco
"Thank you so very much for making this happen. I still remember receiving your phone call a few summers ago when I was sitting in my RV in Williston, North Dakota. Two years sure goes by quickly. Nonetheless, thanks for all of your diligence in seeing this through. You aren't just a real estate agent to me. You are a terrific person who restores my faith in humanity."

– Michael Luongo